Marjory Stoneman Douglas Drama Club Performs 'Seasons Of Love' At The Tonys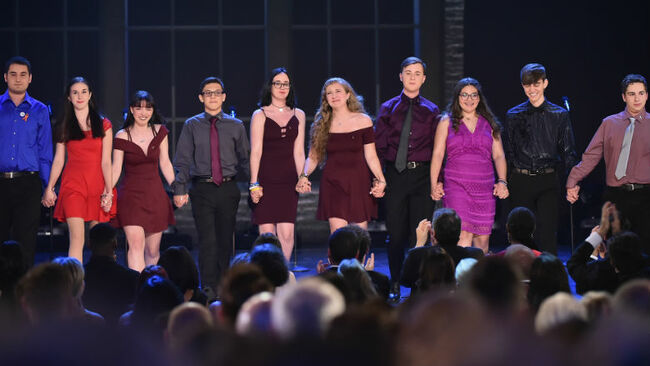 The Tonys brought a Rent classic back to the stage on Sunday night (June 10) when they recruited members of the drama department of Marjory Stoneman Douglas High School, survivors of the school shooting in Parkland, Florida, for a rousing performance of "Seasons of Love" and it made the Twitterverse get just a little bit emotional.
For the number, the members brought the iconic Broadway tune to Radio City Music Hall and they were met with a standing ovation. Needless to say, it was a moment that lit the Twitterverse on fire. Scroll on below to see some reactions. It also paired nicely with recognition for the 2018 Recipient of Excellence in Theatre Education Award, which went to Melody Herzfeld. In addition, she also received $10,000 for her theater program.
"During a normal given time I would say that I am truly humbled and grateful for this recognition for the work I have done," Herzfeld previously said in a statement. "However the way that my students have taken to action through speech, performance and passionate honesty it now means so much more. My work is being reflected through my students, as it is every day with every arts teacher around the world."
"Melody is a true inspiration to her students and to all of us in the theatre community and beyond," said Charlotte St. Martin, President of The Broadway League, and Heather Hitchens, President of the American Theatre Wing. "Theatre is transformative – it has the power to celebrate the best of times, and it has the power to help heal us and comfort us in the worst of times. We are honored and humbled to present the Excellence in Theatre Education Award to Melody this year."