iHeartFestival Night 1: Harry Styles' Suit, Jared Leto's Dance Party & More
Stars of all kinds aligned on Friday night (September 22) when heavy hitters like P!NK, The Weeknd, Harry Styles and more took to the T-Mobile Arena for Night 1 of our 2017 iHeartRadio Music Festival, giving the sold-out Las Vegas audience everything they wanted and more.
From P!NK's high flying acrobatics to Jared Leto's rainbow ensemble, the evening affair rocked the audience from the opening set all the way until David Guetta's surprise performance with Bebe Rexha for "Hey Mama." To celebrate an evening full of memorable moments, iHeartRadio rounded up some of the biggest highlights from the Ryan Seacrest-hosted show. Take a look below!

P!NK Brings Back Her Acrobatics And Harry Styles Wants In
At this point in her career, P!NK and high flying acrobatics are almost synonymous with one another and she decided to end her set with some of those antics during "So What." Oh, and bonus points for her impeccable live vocals doing so.
Harry Styles was the second artist to hit the stage, following P!NK's amazing high-flying performance. But before he kicked off his set, Harry joked, "I was supposed to fly around but @Pink stole my harness." Well, little did Harry know that P!nk was watching, and offered to help Harry out by sharing her harness last time. She tweeted, "I can share."

Let's talk about Harry Styles' Suit
Harry Styles showed up the iHeartRadio Music Festival in what is quite possibly the PERFECT outfit to wear in Las Vegas for such an occasion ... and the only way we can describe it is, it's just so Harry. And it's magnificent. Harry rocked a beautiful red and blue patterned Gucci suit, flared pants, with a white ascot. In fact, you might say it's a little reminiscent of someone you may be familiar with ...
And, of course, Harry did all of this performance in his incredible red and blue Gucci suit. It's no wonder his last name is "Styles."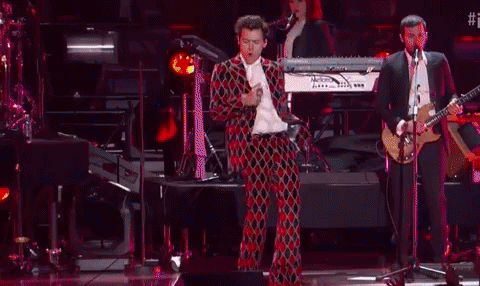 Chris Stapleton & His Wife Performing Together Are Actual Goals
Chris Stapleton is easily one of the most talented musicians out there. Not only does he have an incredible voice, but his guitar-playing skills are ON POINT. All of this was made perfectly clear during Stapleton's set, where he performed songs from his debut album Traveller and his most recent record From A Room: Volume One, including "Might As Well Get Stoned," "Nobody to Blame," "Broken Halos," "Second One to Know," and "Tennessee Whiskey."
Chris was, of course joined by his band ... which includes his wife Morgane, who performs background, harmony and duet vocals. The couple that performs together, stays together. And they are absolutely adorable.

That Time The Weeknd Lit Up The Stage With Impromptu Dance Moves
For the R&B charged set, the crooner swayed side and side on the T-Mobile Arena, offering up all those unapologetic party vibes to the sold-out audience as well as a number of impromptu dance moves. It may not have been choreographed routines, but it was a 30 minute set that showed just how energetic The Weeknd can be.
Introduced by Big Boi and French Montana, the chart-topper entertained the crowd with a string of hits like "Stayboy," "Party Monster," "Reminder," "Can't Feel My Face" and more. Still, even with his silky smooth vocals, Abel brought major stage presence, courtesy of some suave dance moves. From energetic stage hopping to his enthusiasm to get the audience up and jumping, there was no denying that the star turned the set into a full-fledged dance party. Need some proof to just how energetic he was during the show? Just take a look below!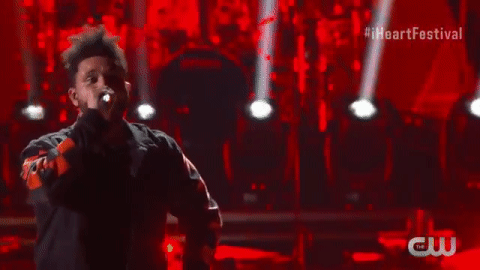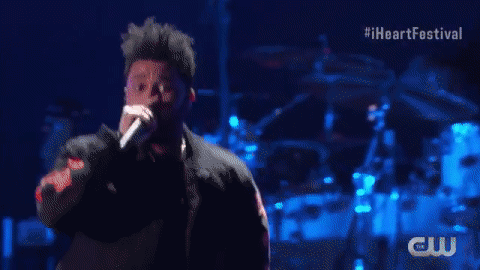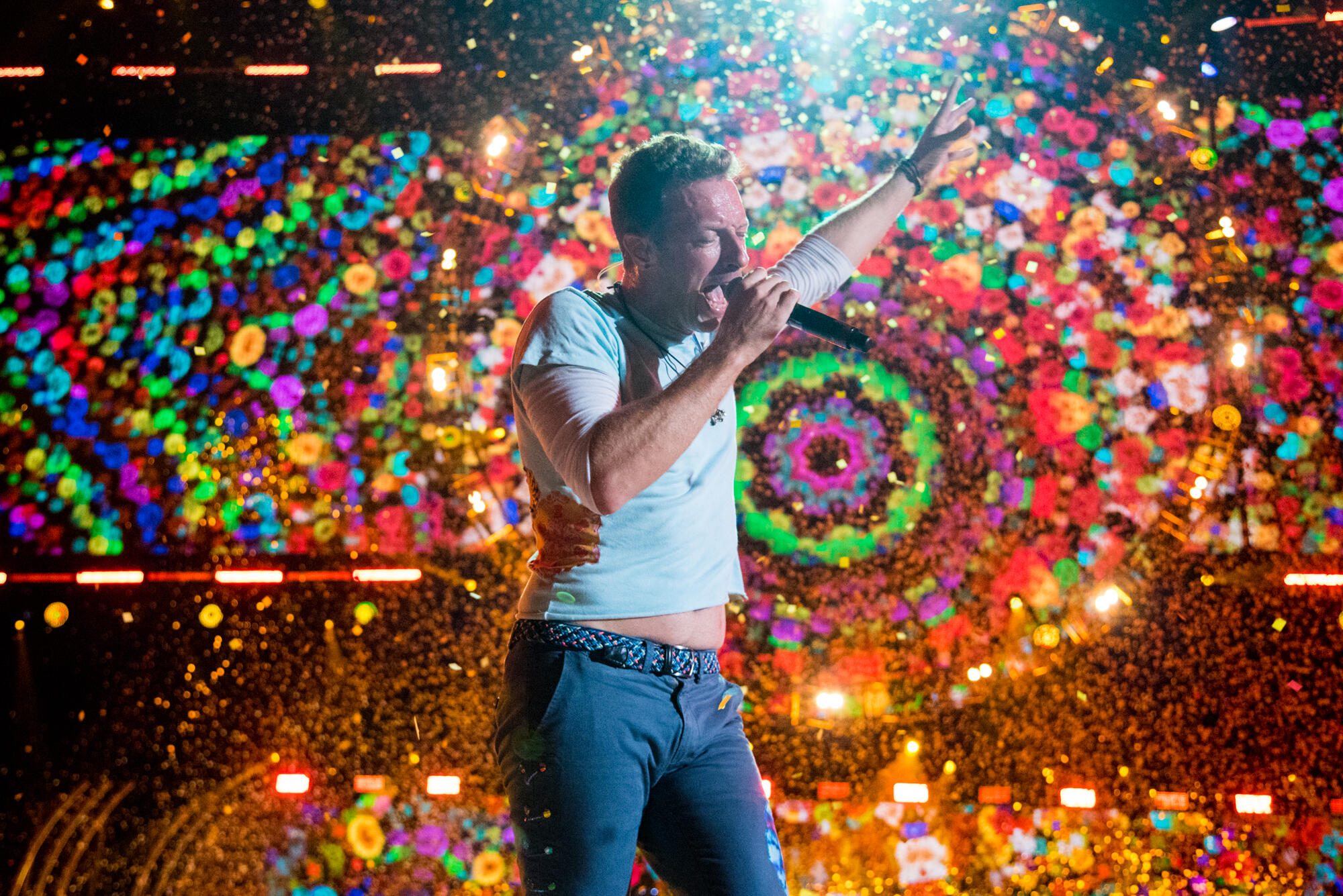 Coldplay Got Close With Nature
While performing hits like "A Sky Full of Stars," "Paradise," "Fix You" and more, Coldplay had a nature theme throughout their set. They showered the audience with all sorts of confetti from star-shaped pieces, to snow-like flakes, to flying butterflies.
They had flowers all over their instruments and filled the arena with a rainbow of color after releasing huge balloons throughout the crowd.
They also took time to acknowledge the downside of nature and asked the audience to pray for victims of recent natural disasters.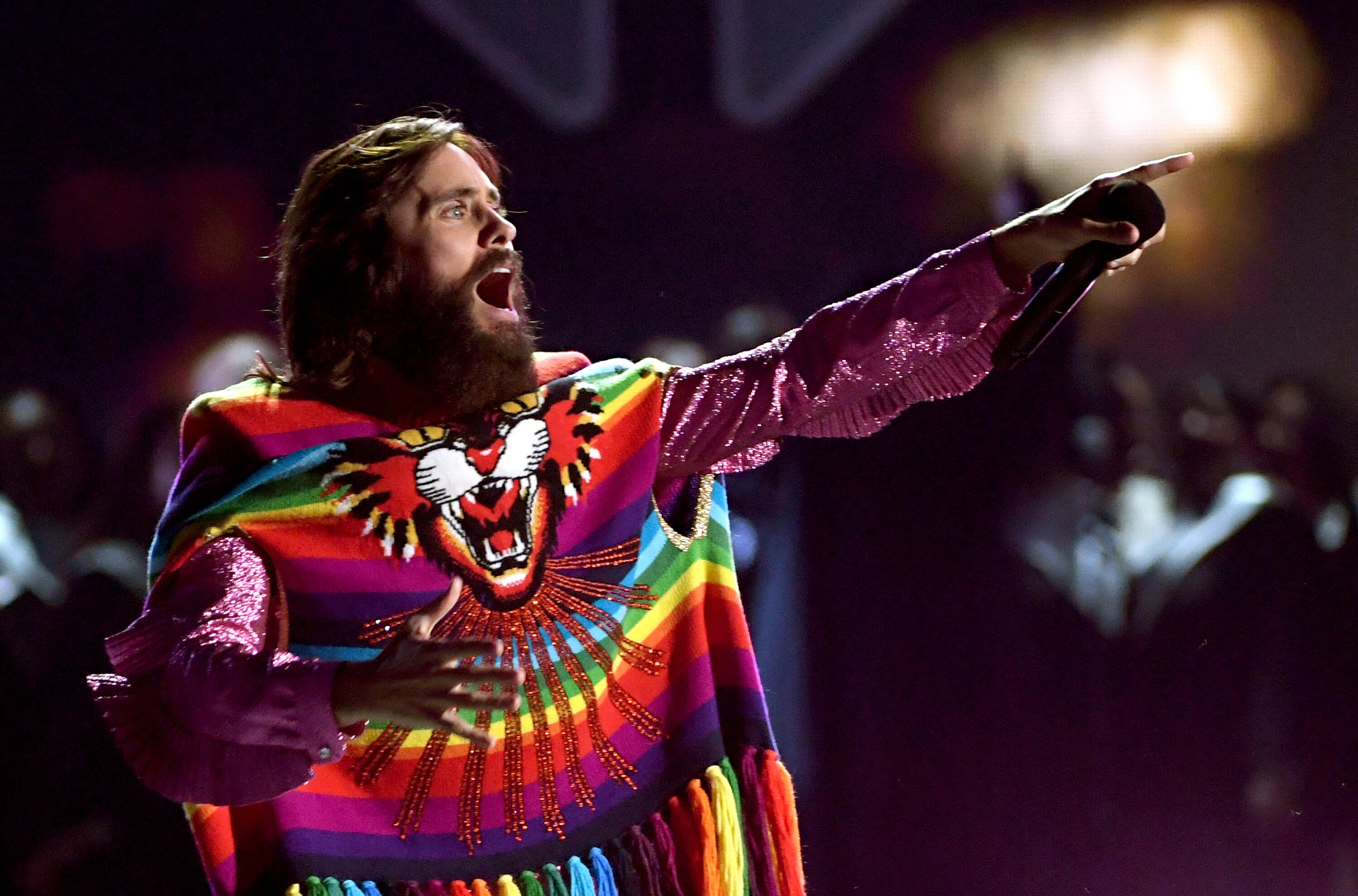 Thirty Seconds To Mars Honors Rock Artists We Lost With Emotional Mash-Up
Filling the stage with a 20-piece choir that could pack a church, Jared Leto and Thirty Seconds To Mars opened their performance with an emotional mash-up that paid tribute to the legendary rock artists we've lost in the last few years. Leto started the set singing the 1977 classic "Heroes" by rock icon David Bowie who passed on January 10th, 2016 after quietly battling liver cancer. He then effortlessly transitioned into "Purple Rain" by Prince, who died on April 21, 2016, after having one of the most prolific and influential careers in music. Next, Jared belted out George Michael's "Freedom" with the choir.
Most touching was their cover of "Numb" by Linkin Park whose frontman Chester Bennington shockingly took his own life after secretly battling severe depression. There was also an emotional rendition of with "Black Hole Sun" by Soundgarden whose vocalist Chris Cornell also committed suicide under very similar conditions.
Thirty Seconds To Mars then showed the influence they have taken from these fallen artists in their set, with performances of "Kings and Queens," "Up In The Air," and "Walk On Water."
French Montana Sounds Off On Kylie Jenner's Pregnancy
Ahead of his performance at Saturday's Daytime Village Presented by Capital One at the iHeartRadio Music Festival, French Montana attended Night 1 of our star-studded festival and stopped to do some press with The Breakfast Club. After DJ Envy congratulated him on "little sister" Jenner being pregnant, French seemed to be caught in a moment of oblivion. "Is that true though? I saw that on the Internet," he told the crew, pointing his head towards the ground. Despite his close affiliations with the Kardashians, it doesn't sound like hip-hop heavyweight knows much about the situation either.
Elsewhere during the interview, French Montana spoke about the trajectory of his career, with the inclusion of his acting and social work. "As time goes by, opportunities present themselves. I don't really make plans," he admitted of the planning of his career.
Relive the biggest, most unforgettable moments and performances from this year's iHeartRadio Music Festival by tuning in to a special two-night television special on Wednesday, October 4th and Thursday, October 5th from 8 p.m. – 10 p.m. ET/PT.