Logan Henderson Unveils Sneak Peek Of 'Pull Me Deep' Video | First Look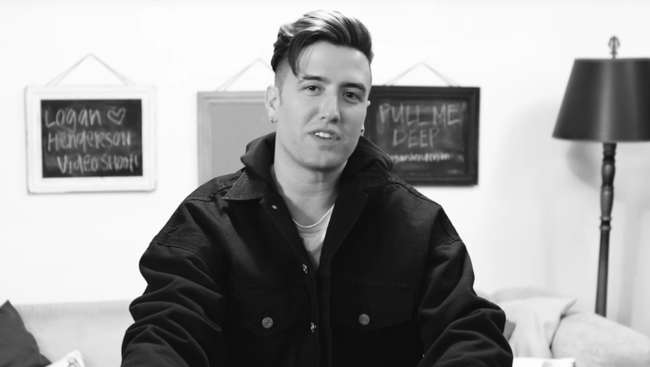 iHeartRadio's First Look powered by M&M'S is your one-stop source for an exclusive first look inside original artist content! From album sneak peeks to going behind-the-scenes on tour to a day in the life of your favorite artists, First Look brings you incredible industry content you won't find anywhere else. Explore, share it with your friends and keep checking back through November as we bring you more exclusive videos and footage every week!
Logan Henderson's "Pull Me Deep" has received the video treatment and iHeartRadio's First Look powered by M&M'S has your sneak peek at the color coated visual.
After the August release of the mid-tempo track, the 29-year-old took to a sound studio to film the accompanying clip for the song and it seems like the release might be more therapeutic for the star than we imagined. "'Pull Me Deep' was one of those songs to move on from certain chapters of my life. It's all about being able to be vulnerable and fall in love with somebody and get lost with them," Henderson explained. For the visual, the budding singer wanted the minimal approach to the production to match the clip and that's why color hues play such important roles in the project.
"I really wanted to play on textures, wanted to play on lighting, wanted to play on movement," the former Big Time Rush bandmate said. "Even before I think about lyrics, I think about colors that inspire me. I think about how I see it."
"You pull me deep, both feet/ I would drown for your loving, what's wrong with me?/ I'm underwater, don't wanna breathe/ I would drown for your loving and then repeat," he sings on the hook.
"Pull Me Deep" is expected to appear on the singer's 2019 effort, Echoes of Departure and the Endless Street of Dreams - Pt. II, and is currently available for download on iTunes.