INTERVIEW: How Troye Sivan Discovered The Sweet Spot In Pop Stardom
Pace is everything to Troye Sivan nowadays. Even at the jumpstart of the promotional campaign for his new single, "My, My, My!" the 22-year-old knows that his relationship with work can become overwhelming, so he's taking a conscious, but dedicated approach to this new era in his career. He works. He plays. He works hard. He plays hard. Later this year, the YouTube-turned-chart-topper will release his currently-untitled sophomore album, the follow-up to 2015's Blue Neighbourhood, and continue on a path towards unapologetic liberation.
Fresh off his debut as the musical guest on Saturday Night Live, the Aussie star stopped by iHeartRadio HQ in New York City to discuss his latest offering and savored in the experiences that he's endured during his break from the spotlight. Because after years of putting himself up for display to the world on YouTube, Troye Sivan seems more comfortable after discovering his sweet spot in pop stardom.
Congratulations on a huge weekend! I know it's been a long time coming and sans the whole keyboard issue, was Saturday Night Live everything you expected?
Thank you very much. It was, yeah, and more. I think I expected it [to] fly by and I am pleasantly surprised at how present I felt when I was doing it. I really felt like I was there [and] felt like I took it all in. It was just one of the greatest nights of my life. You get to do it so many times, that by the time it's live. I just was worried about having a good time. That was the only thing on my mind. I need to enjoy this, so, I did.
SNL completed a really eventful week. You had the "Good Side" come out. "My, My, My!" impacts radio tomorrow. When it comes to the rollout of this album cycle, how does this compare to Blue Neighbourhood?
I feel much less stressed this time around. I think doing all of this for the first time is really, really overwhelming and now that it's not my first time, I think I know what to expect. I just feel a lot more in control a little bit, in that I just know what's going on and that has eased my mind a lot and I'm just having a really good time.
I also feel like we've had the music video done for a little while and we've had our photos done for a little while. We really did a good job this time I think [in terms] of pre-production of getting everything done. So now this is the fun part, just watching it all roll out and seeing the feedback.
"My My My!" is big. It's liberated. It's just fun. When you were going through all the songs that you cut for this album, what made you choose that one in particular to lead the project?
I think "My, My, My!" for me just really, more than anything else, I love the production on the song. I love the lyrics on the song, but there's an energy to it that I can't really explain. It just makes me want to strut. It feels really good to me. Immediately, I could picture the music video. [I] could picture the live performances. It all just came all at once, once we wrote the song. . . . It felt really right from the day that we wrote it. It feels really nice to have been getting such positive responses from it.
Leland echoed that sentiment. He said you guys got coffee. You guys got soup. You walked to the studio and it just came about. He also said he helps you grow as a songwriter and vice versa. When it comes to crafting your own lyrics, do you have any personal techniques that you use?
Every now and then I will whip out a poetry book or something like that, or any book, really, and just rather than even read it necessarily, I'll look for words and then a word will spark an idea, which will then spark an entire song. That's if I arrive with just not sure what I want to say that day and that helps get the creative juices flowing. I almost always end up writing the song I think I was supposed to write that day but didn't really know how to get started. I always make it. It always ends up where my heart's at. it just takes me a second to get there sometimes.
Is the album still in that process?
Yeah. I've got all of the songs for the album, but I'm definitely still making little tweaks and changes and mostly production things, getting mixes back, all that stuff.
Aside from Leland, you also worked with Max Martin's camp and considering what Max means to pop, what were your expectations going in?
I was expecting to arrive at their studio and them to have this formula that they just do it and then I leave and I'm a pop star all of a sudden. And it's so not like that. I think the secret if I can give away their secret, is that they are all incredibly nice and incredibly hardworking and incredibly talented. And, it's annoying, because I think people like to think that they've just got it all figured out. In most respects, they do. But, there's no magic trick that gives you a great pop song. They are just really inspiring writers to work with that I think bring the best out of a lot of people.
You also referred to as Ariel Rechtshaid as a mentor of sorts throughout the whole album process. What did you learn from him?
I think the first thing that I learned from him was that I wasn't crazy. I had this playlist that I made and it was full of reference tracks, songs that I either liked a particular drum sound on or maybe a melody or something. There was something in each of them that I liked. But it was a pretty eclectic playlist and when I sat him down and talked him through it, he was the first person to say, 'I understand this and I think this is going to be really great.' That was really comforting. It let me know that I was on the right track.
Do you remember any of the cuts on the playlist?
Yeah, there was This Mortal Coil was on there. It was The Smiths and Lorde. What else was on there? I think there was a Zara Larsson song on there. It was all kinds of different stuff.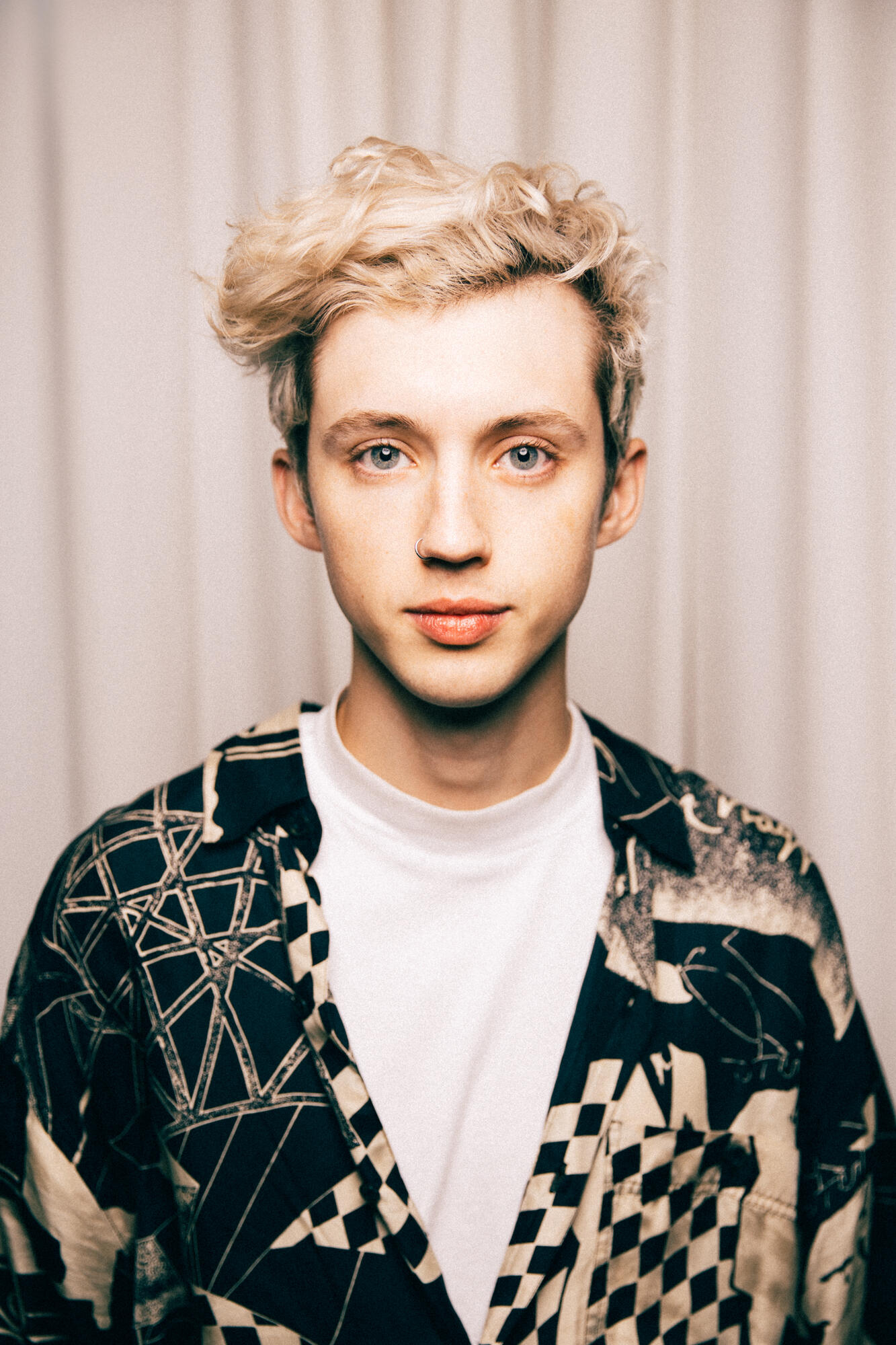 Aside from your own album, you also have a track called "Strawberry and Cigarettes" on the Love, Simon soundtrack, and that was produced by Jack Antonoff. Can you tell me a little bit about that record?
I haven't spoken about it yet because there's been so much going on with SNL and everything, that you reminded me, I need to announce it publicly. But yes, I do [have] a song in that movie. I worked with Jack on Blue Neighbourhood. We probably wrote "Strawberries and Cigarettes" for the first album and it was just a deep cut that never made it out.
I don't really know why because I liked the song and we just sat on it and then I randomly got a text from him one day. I'd heard about Love, Simon and was really excited about it and he was like, "Hey, I'm doing the music for this movie. Do you have any interest in reviving "Strawberries and Cigarettes"? I was so in. I wrote it with Alex Hope, Jack, and myself, and then, I went back in with Alex, re-cut the vocals, because my voice has changed since then and made some little minor tweaks. But the song is still pretty much the same and it's still a special one to me, so I'm excited that it's in there.
You took some time to just live life at the end of 2016 up until you started working on the project. What did you learn from that time off?
I don't know if it's a weird relationship with work, or if I'm the normal one and everyone else is crazy, but for me [the] number one thing is quality of life and so I'm just trying really hard to make sure that I get that. I'm so lucky to be doing all of this stuff, that it would be crazy of me, I think, to not take time to stop for little periods and really take it in an enjoy it. Whether that's making sure I spend an extra day in a city so that I can walk around and have gone to the city and actually be able to say that I walked around and saw it and not just went in and out or if it's going back to Australia to see my family for a second. Those are all [the] things that I've realized that are really, really important to me and things I hope to keep doing [that] over the next couple of months as things get, hopefully, progressively crazier.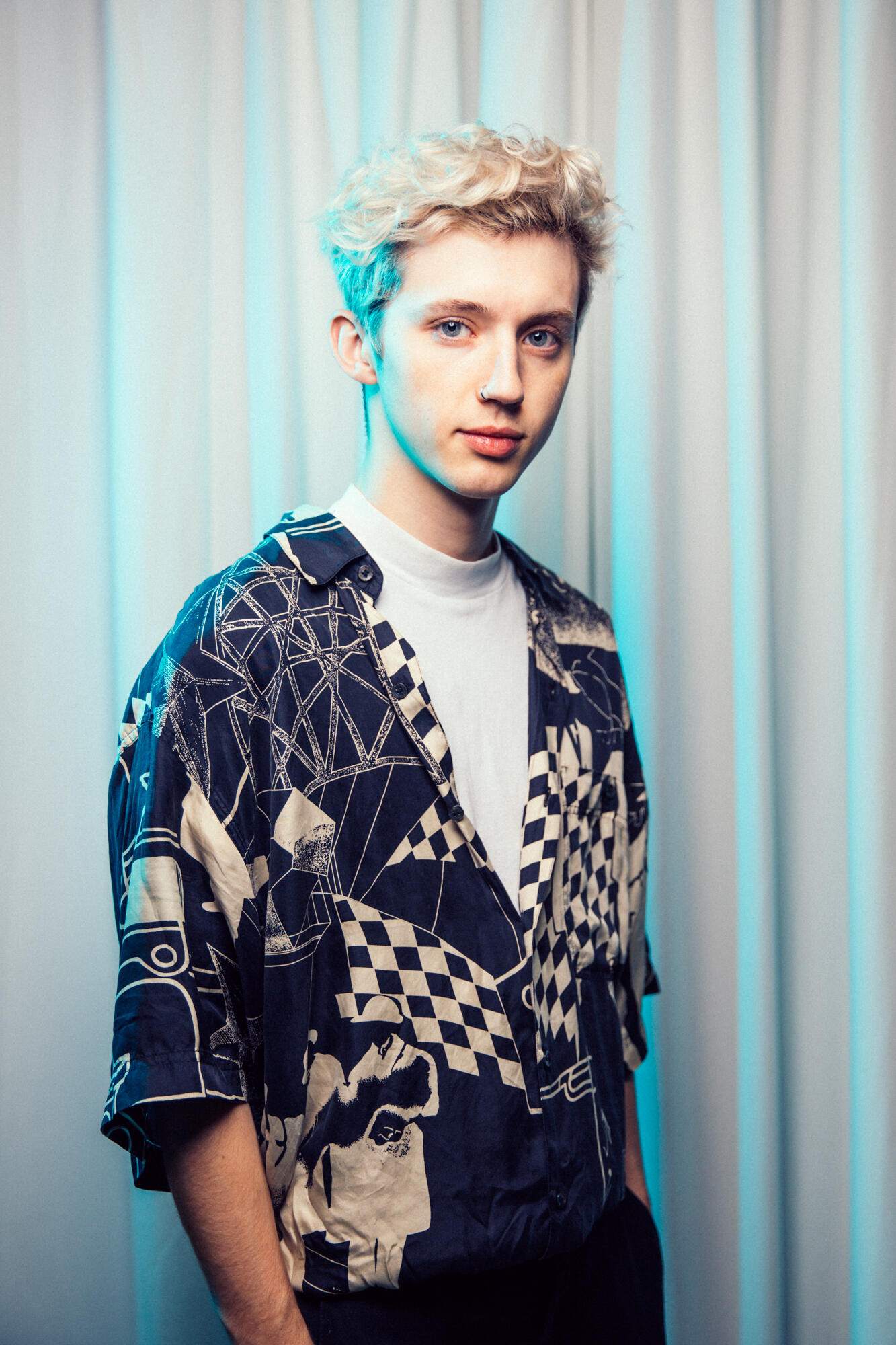 Photo: Wendy George for iHeartRadio