INTERVIEW: Cheat Codes' Guide To Surviving Festival Season
Cheat Codes is having an incredible year. The producer/DJ trio from Los Angeles released their new single "No Promises," which features Demi Lovato, in addition to a few other collabs, and are on track to share more new music with fans as they gear up for festival season.
The guys are performing at quite a few festivals this year, including the Daytime Village presented by Capital One at the iHeartRadio Music Festival in Las Vegas on September 23rd alongside a lineup of talented artists including Halsey, Flume, French Montana, and more. "We can't wait. We love Vegas, first off. The lineup looks insane. It's obviously insane every year," Cheat Codes tell us of their upcoming performance. "[We] remember in the past, just looking at the festival, being like, 'Man, that'd be sick to play that.' So, the fact that we're doing it this year is pretty insane for us."
Speaking of festivals, the group tells iHeartRadio that the first they ever played was Firefly Festival. They explain, "At that time, it was the biggest show we'd ever played, and we didn't know what to expect as far as the crowd goes. It was kinda earlier in the day, but a lot of people showed up."
If you catch Cheat Codes during any festivals this year, be on the look out for new music. They tell us they've already been teasing new material during their recent shows. "We honestly have been recording and writing a lot of stuff [over] the last two and a half years, since we started, and we just have a lot of songs that have just been building up that we haven't been able to put out yet."
So, with arrival of festival season, and as they gear up for the Daytime Village in Las Vegas in September, we asked Cheat Codes their own "cheat codes" to surviving a festival like a pro. Check out their tips below: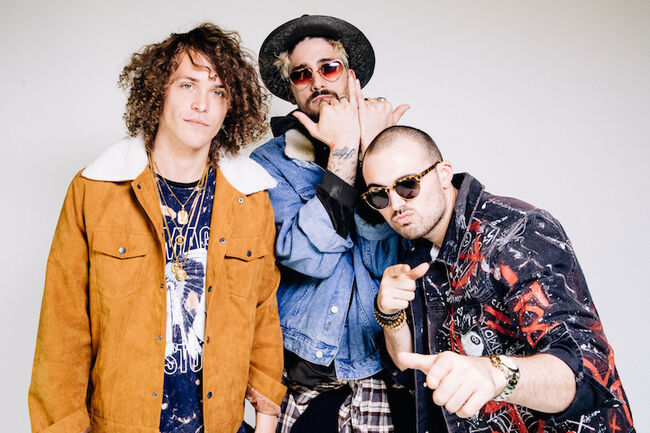 Cheat Codes' "cheat codes" to Festival Season:
1. Drink plenty of water.
"A lot of these festivals are in the summer, [and it's] very hot. Stay hydrated. Especially in Vegas, with iHeartRadio festival, that'll be crazy."
2. Wear sunscreen.
"f you got short hair, then maybe sunscreen. Don't wanna get sunburned."
3. Take some "you" time to meditate.
"Maybe, meditate before the show to clear your mind. There's a lot going on at these festivals, a lot of distractions. You just need to center yourself."
4. Take your vitamins!
"Also, take a lot of vitamins. Stay on the vitamins, stay healthy. Health is [crosstalk 00:00:46] best juices. Even though you're gonna party at these festivals, be careful out there. Make sure you're healthy before you go out."
5. Stay together
"I met these cool kids at the Moonrise Festival, and they had diving sticks. These huge sticks. Like 10 foot, 20 foot diving sticks. So, they'd hold it up, and you could easily find them throughout any festival. It's the funniest thing, but it was so smart."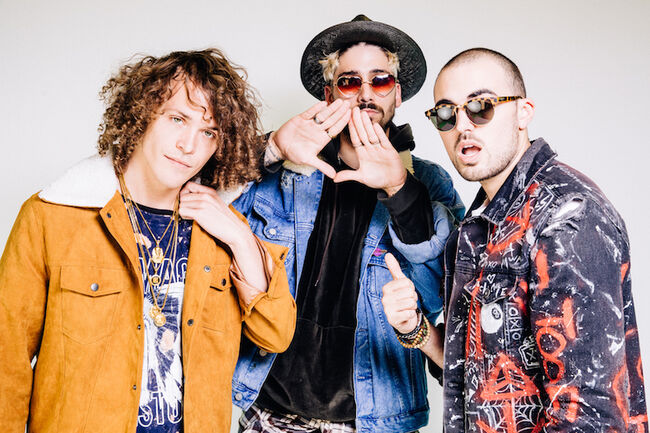 Now that you have the keys to making it through festival season, check out Cheat Codes' brand new music video for "No Promises." The group recently debuted their new music video featuring Demi Lovato, who they say was "super cool" and "fun to hang out with the whole time" while filming the clip. Watch below:
RELATED VIDEO: Cheat Codes Battle In Rocket League | Bitcrushed