Here are 13 books to keep the flame of freedom burning past the 4th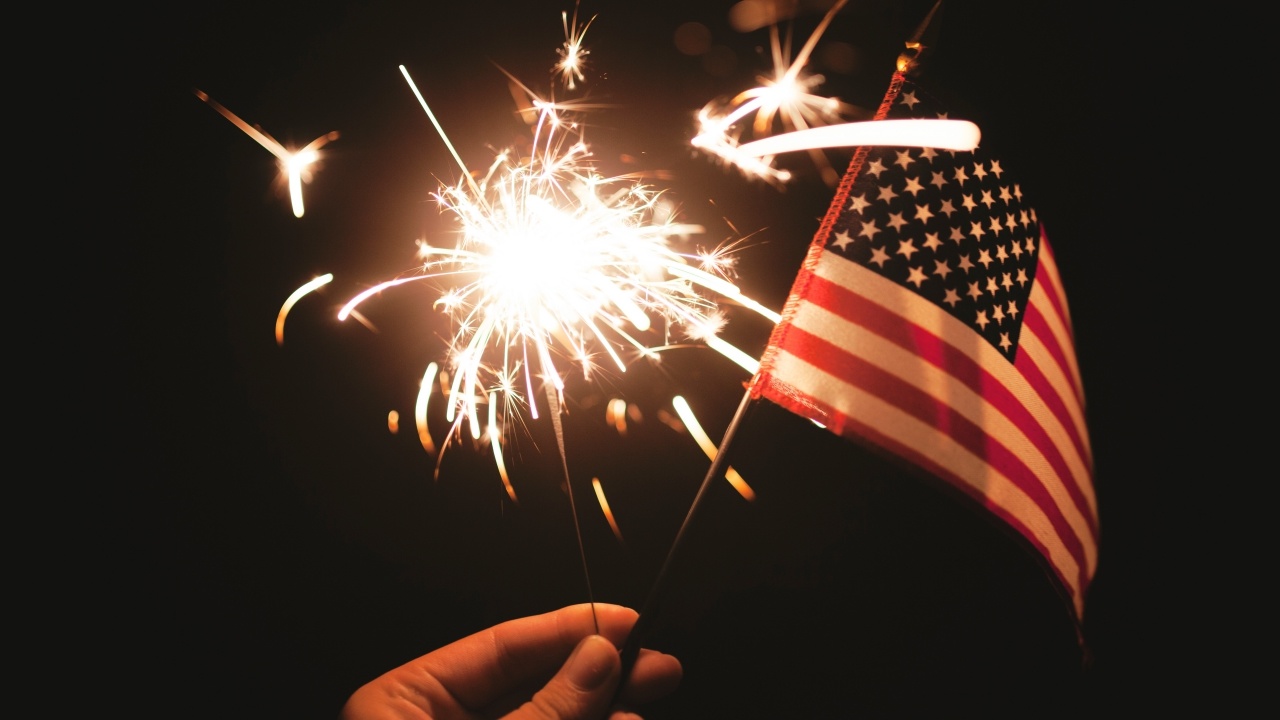 Independence Day is the perfect day to grab a hamburger or a hotdog and reflect on our freedoms as we enjoy spending some quality time with our friends and family. It's a day that will make the gratitude and pride swell in your heart and cause even the toughest among us to shed a tear or two. But sometimes it's hard to keep those patriotic feelings going as we get back into the ups and downs of day-to-day life.
In commemoration of the 13 original colonies, here is our list of 13 books to help keep the flame of freedom burning year round.

This is the quintessential book on America's founding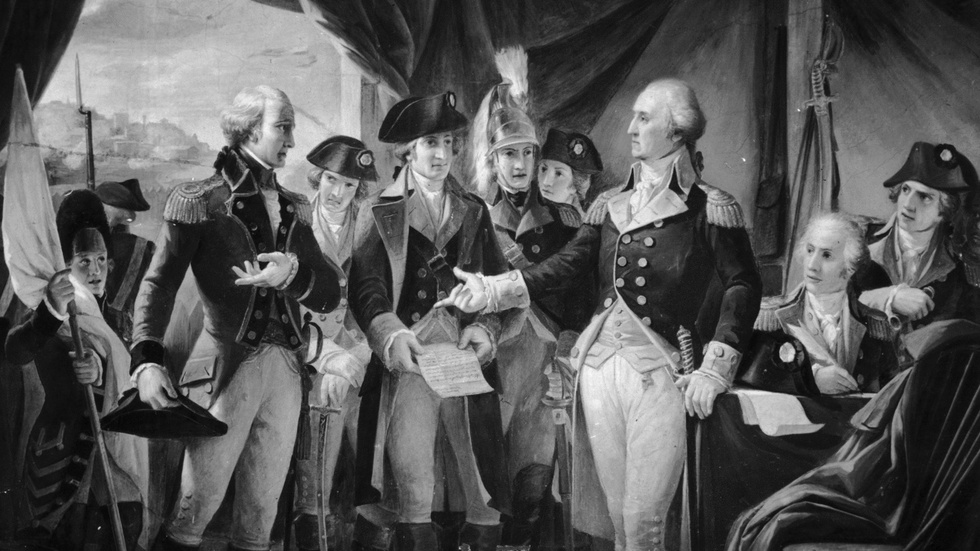 by David McCullough
America's beloved and distinguished historian presents, in a book of breathtaking excitement, drama, and narrative force, the stirring story of the year of our nation's birth, 1776, interweaving, on both sides of the Atlantic, the actions and decisions that led Great Britain to undertake a war against her rebellious colonial subjects and that placed America's survival in the hands of George Washington.
In this masterful book, David McCullough tells the intensely human story of those who marched with General George Washington in the year of the Declaration of Independence—when the whole American cause was riding on their success, without which all hope for independence would have been dashed and the noble ideals of the Declaration would have amounted to little more than words on paper.
Based on extensive research in both American and British archives, 1776 is a powerful drama written with extraordinary narrative vitality. It is the story of Americans in the ranks, men of every shape, size, and color, farmers, schoolteachers, shoemakers, no-accounts, and mere boys turned soldiers. And it is the story of the King's men, the British commander, William Howe, and his highly disciplined redcoats who looked on their rebel foes with contempt and fought with a valor too little known.
Written as a companion work to his celebrated biography of John Adams, David McCullough's 1776 is another landmark in the literature of American history.
Buy: Amazon
So many of America's founders have been written out of history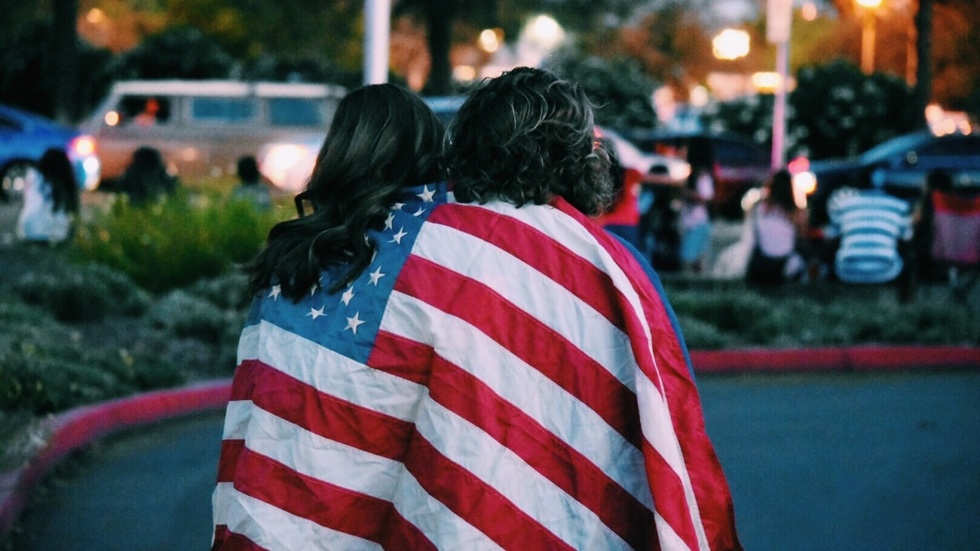 by Senator Mike Lee
In the earliest days of our nation, a handful of unsung heroes—including women, slaves, and an Iroquois chief—made crucial contributions to our republic. They pioneered the ideas that led to the Bill of Rights, the separation of powers, and the abolition of slavery. Yet, their faces haven't been printed on our currency or carved into any cliffs. Instead, they were marginalized, silenced, or forgotten—sometimes by an accident of history, sometimes by design.
In the thick of the debates over the Constitution, some founders warned about the dangers of giving too much power to the central government. Though they did not win every battle, these anti-Federalists and their allies managed to insert a system of checks and balances to protect the people from an intrusive federal government. Other forgotten figures were not politicians themselves, but by their thoughts and actions influenced America's story. Yet successive generations have forgotten their message, leading to the creation of a vast federal bureaucracy that our founders would not recognize and did not want.
Senator Mike Lee, one of the most consistent and impassioned opponents of an abusive federal government, tells the story of liberty's forgotten heroes. In these pages, you'll learn the true stories of founders such as...
Aaron Burr who is depicted in the popular musical Hamilton and in history books as a villain, but in reality was a far more complicated figure who fought the abuse of executive power.
Mercy Otis Warren, one of the most prominent female writers in the Revolution and a protégé of John Adams, who engaged in vigorous debates against the encroachment of federal power and ultimately broke with Adams over her fears of the Constitution.
Canasatego, an Iroquois chief whose words taught Benjamin Franklin the basic principles behind the separation of powers.
The popular movement that swept Republicans into power in 2010 and 2016 was led by Americans who rediscovered the majesty of the Constitution and knew the stories of Hamilton, Madison, and Washington. But we should also know the names of the contrarians who argued against them and who have been written out of history. If we knew of the heroic fights of these lost founders, we'd never have ended up with a government too big, too powerful, and too unresponsive to its citizens. The good news is that it's not too late to remember and to return to our first principles. Restoring the memory of these lost individuals will strike a crippling blow against big government.
Buy: Amazon
Don't believe everything you hear about Thomas Jefferson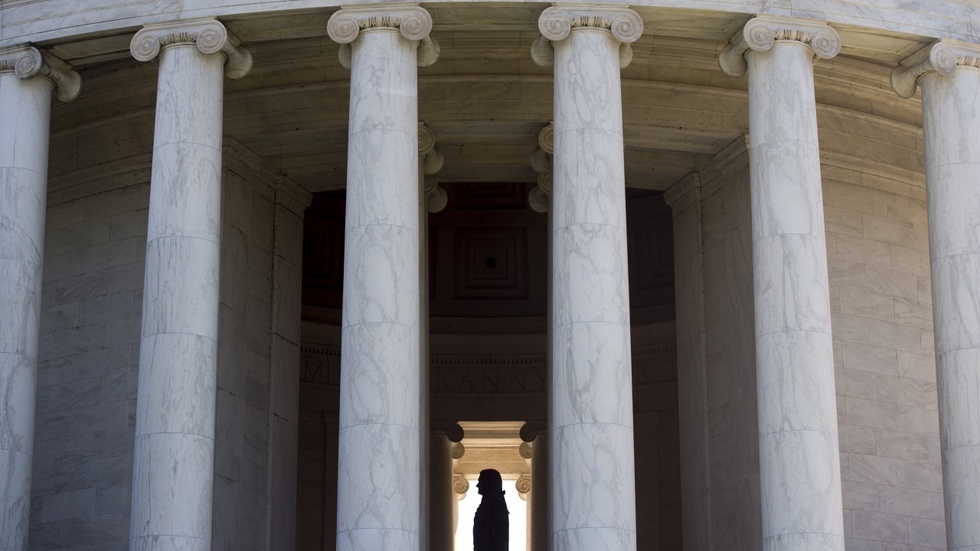 by David Barton
The American public was nearly deprived of the opportunity to read this book.
In 2012 popular historian David Barton set out to correct what he saw as the distorted image of a once-beloved Founding Father, Thomas Jefferson, in what became a New York Times best-selling book, The Jefferson Lies.
Despite the wildly popular success of the original hardcover edition, or perhaps because of it, a campaign to discredit Barton s scholarship was launched by bloggers and a handful of non-historian academics.
What happened next was shocking virtually unprecedented in modern American publishing history. Under siege from critics, the publisher spiked the book and recalled it from the retail shelves from coast to coast. The Jefferson Lies is thus a history book that made history becoming possibly the first book of its kind to be victimized by the scourge of political correctness.
But more than three years later, it s back as an updated paperback edition in which Barton sets the record straight and takes on the critics who savaged his work.
And that s just part of the story. Why did this book spark so much controversy?
It could only happen in an America that has forgotten its past. Its roots, its purpose, its identity all have become shrouded behind a veil of political correctness bent on twisting the nation's founding, and its Founders, beyond recognition.
The time has come to remember again.
This new paperback edition of The Jefferson Lies re-documents Barton's research and conclusions as sound and his premises true. It tackles seven myths about Thomas Jefferson head-on, and answers pressing questions about this incredible statesman including:
Did Thomas Jefferson really have a child by his young slave girl, Sally Hemings?
Did he write his own Bible, excluding the parts of Christianity with which he disagreed?
Was he a racist who opposed civil rights and equality for black Americans?
Did he, in his pursuit of separation of church and state, advocate the secularizing of public life?
Through Jefferson's own words and the eyewitness testimony of contemporaries, Barton repaints a portrait of the man from Monticello as a visionary, an innovator, a man who revered Jesus, a classical Renaissance man, and a man whose pioneering stand for liberty and God-given inalienable rights fostered a better world for this nation and its posterity. For America, the time to remember these truths is now.
Buy: Amazon
Progress can be slow but every now and then it takes a gigantic leap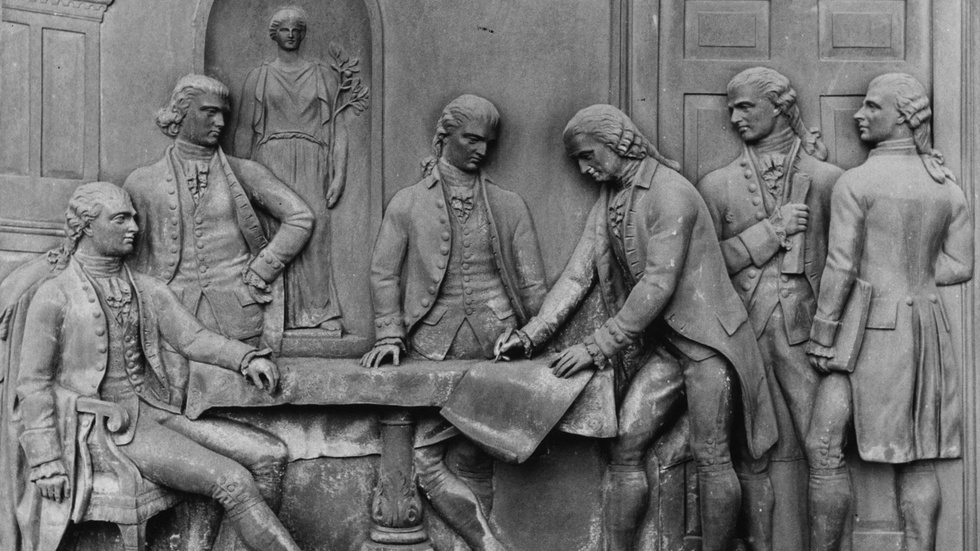 by W. Cleon Skousen
The nation the Founders built is now in the throes of a political, economic, social, and spiritual crisis that has driven many to an almost frantic search for modern solutions. The truth is that the solutions have been available for a long time -- in the writings of our Founding Fathers -- carefully set forth in this timely book.
In The 5000 Year Leap: A Miracle That Changed the World, Discover the 28 Principles of Freedom our Founding Fathers said must be understood and perpetuated by every people who desire peace, prosperity, and freedom. Learn how adherence to these beliefs during the past 200 years has brought about more progress than was made in the previous 5000 years. These 28 Principles include The Genius of Natural Law, Virtuous and Moral Leaders, Equal Rights--Not Equal Things, and Avoiding the Burden of Debt.
Buy: Amazon
We have 'Founding Fathers' and here are our 'Revolutionary Mothers'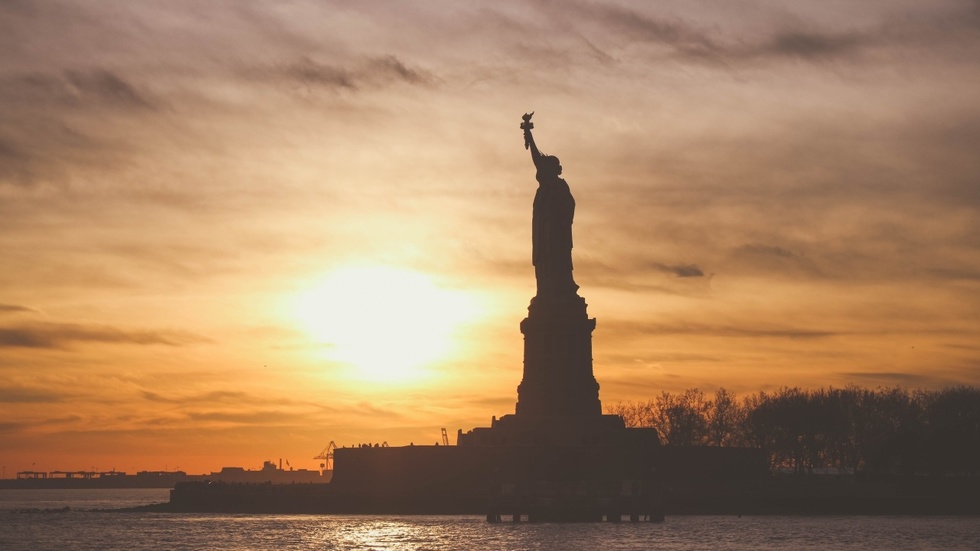 by Carol Berkin
The American Revolution was a home-front war that brought scarcity, bloodshed, and danger into the life of every American. In this groundbreaking history, Carol Berkin shows us how women played a vital role throughout the conflict.
The women of the Revolution were most active at home, organizing boycotts of British goods, raising funds for the fledgling nation, and managing the family business while struggling to maintain a modicum of normalcy as husbands, brothers and fathers died. Yet Berkin also reveals that it was not just the men who fought on the front lines, as in the story of Margaret Corbin, who was crippled for life when she took her husband's place beside a cannon at Fort Monmouth. This incisive and comprehensive history illuminates a fascinating and unknown side of the struggle for American independence.
Buy: Amazon
Wanna know why Washington was called the 'Indispensable Man?' — Read this.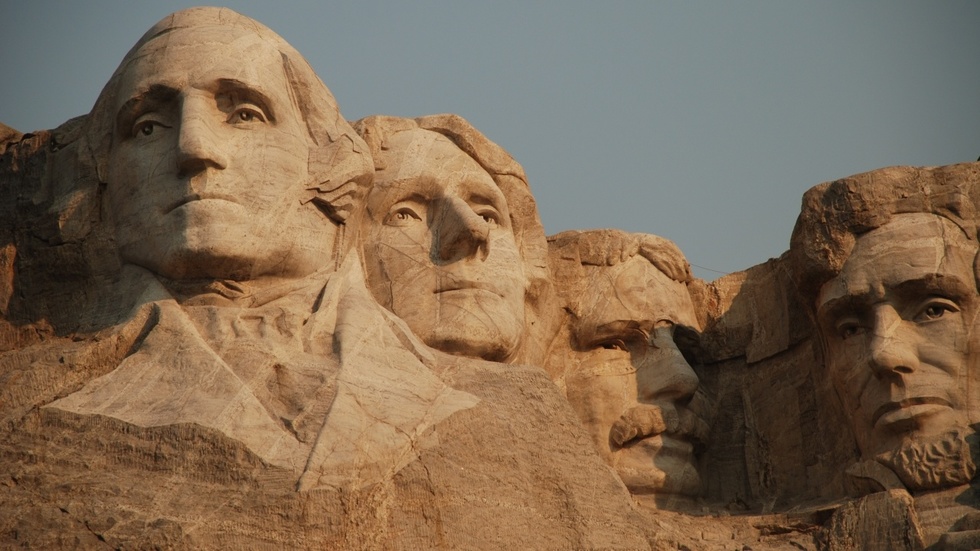 by Jay A. Parry and Andrew M. Allison
There is properly no history; only biography, wrote Ralph Waldo Emerson. If that is true of the general run of mankind, it is particularly true of George Washington. The story of his life is the story of the founding of America. His was the dominant personality in three of the most critical events in that founding: the Revolutionary War, the Constitutional Convention, and the first national administration. Had he not served as America's leader in those three events, all would likely have failed -- and America, as we know it today, would not exist.
Why, after two centuries, does George Washington remain one of the most beloved figures in our history? The Real George Washington answers that question by giving us a close look at this man who became the father of our country and the first American President. But rather than focus on the interpretations of historians, much of his exciting story is told in his own words. The second part of this 928-page book brings together the most important and insightful passages from Washington's writings, conveniently arranged by subject.
Published by the National Center for Constitutional Studies, a nonprofit educational foundation dedicated to restoring Constitutional principles in the tradition of America's Founding Fathers. The National Center for Constitutional Studies...is doing a fine public service in educating Americans about the principles of the Constitution. -- Ronald Reagan, President of the United States
Buy: Amazon
It took a lot of hard work to build our nation, but don't forget about all the divine intervention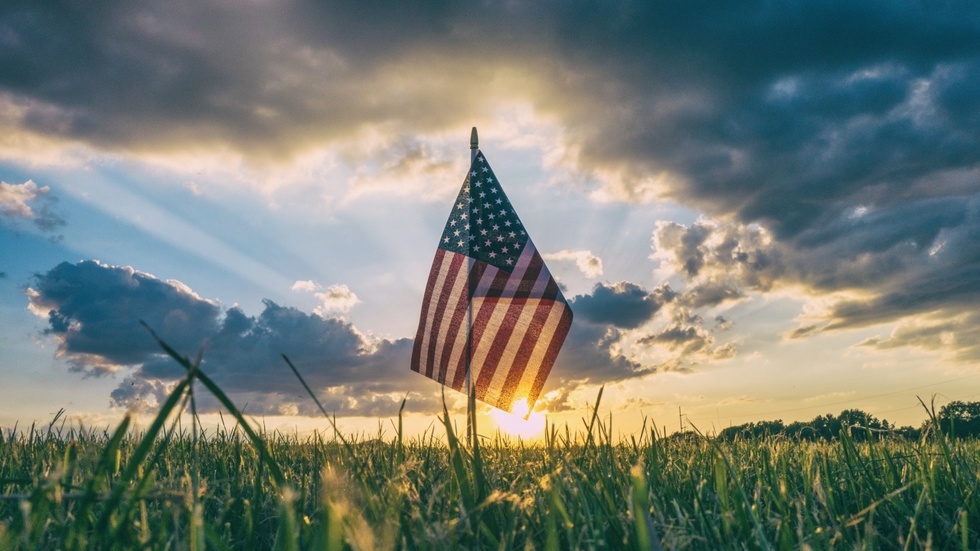 by Chris and Ted Stewart
"When the odds were stacked against us, and there have been many times when the great experiment we call America could have and should have failed, did God intervene to save us?"
That question, posed by authors Chris and Ted Stewart, is the foundation for this remarkable book. And the examples they cite provide compelling evidence that the hand of Providence has indeed preserved the United States of America on multiple occasions.
Skillfully weaving story vignettes with historical explanations, they examine seven instances that illustrate God's protecting care. Never, at any of these critical junctures, was a positive outcome certain or even likely. Yet America prevailed. Why?
"No man is perfect," write the authors. "And neither is any nation. Yet, despite our weakness, we are still, as Abraham Lincoln said, the best nation ever given to man. Despite our faults, this nation is still the last, best hope of earth." In short, God still cares what happens here. This reassuring message is a bright light in a world that longs for such hope.
Buy: Amazon
America is across the ocean from Israel but the connection is much closer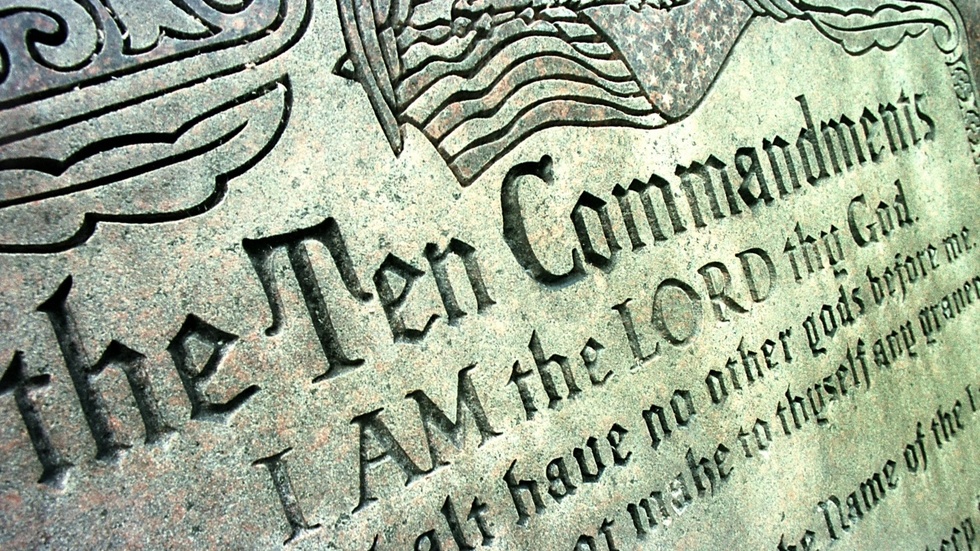 by Timothy Ballard
Every freedom-loving patriot in modern times (in every nation of the world) has already been inspired by the blessings emanating from the "just and holy principles" upon which America was founded. Could it be that America was designed to be much more than just a political entity and that her founders understood and endeavored to teach the rising generations what it would take to preserve those blessings forever?
While as a nation we have breached the Covenant in many instances and suffered as a result, this book is written to leave all without excuse. We have within our grasp the freedom to choose to honor or to violate the terms of the Covenant and surely as a nation, we will live or die by the consequences of that choice.
Buy: Amazon
He may have been short in stature but John Adams was truly a giant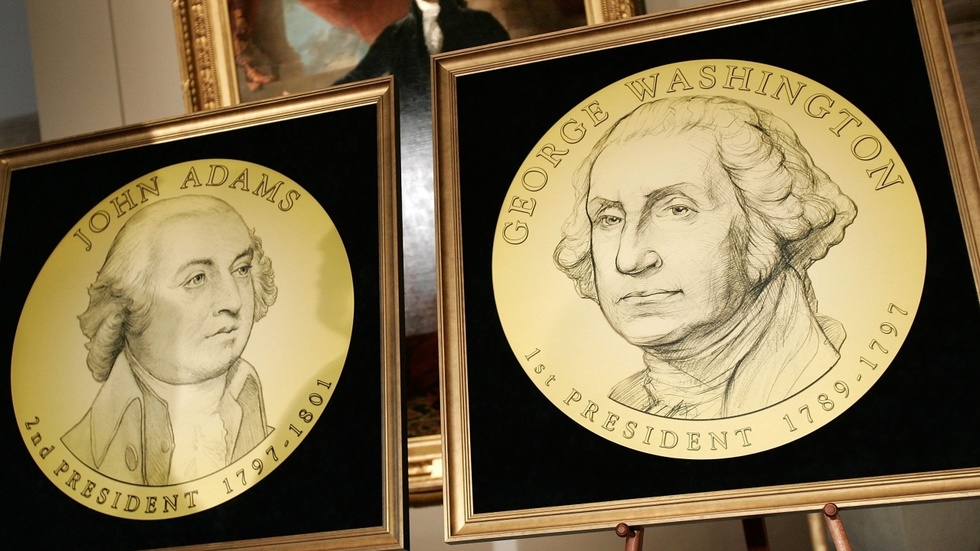 by David McCullough
The Pulitzer Prize–winning, bestselling biography of America's founding father and second president that was the basis for the acclaimed HBO series, brilliantly told by master historian David McCullough.
In this powerful, epic biography, David McCullough unfolds the adventurous life journey of John Adams, the brilliant, fiercely independent, often irascible, always honest Yankee patriot who spared nothing in his zeal for the American Revolution; who rose to become the second president of the United States and saved the country from blundering into an unnecessary war; who was learned beyond all but a few and regarded by some as "out of his senses"; and whose marriage to the wise and valiant Abigail Adams is one of the moving love stories in American history.
This is history on a grand scale—a book about politics and war and social issues, but also about human nature, love, religious faith, virtue, ambition, friendship, and betrayal, and the far-reaching consequences of noble ideas. Above all, John Adams is an enthralling, often surprising story of one of the most important and fascinating Americans who ever lived.
Buy: Amazon
His story went untold for generations but now his name is up in lights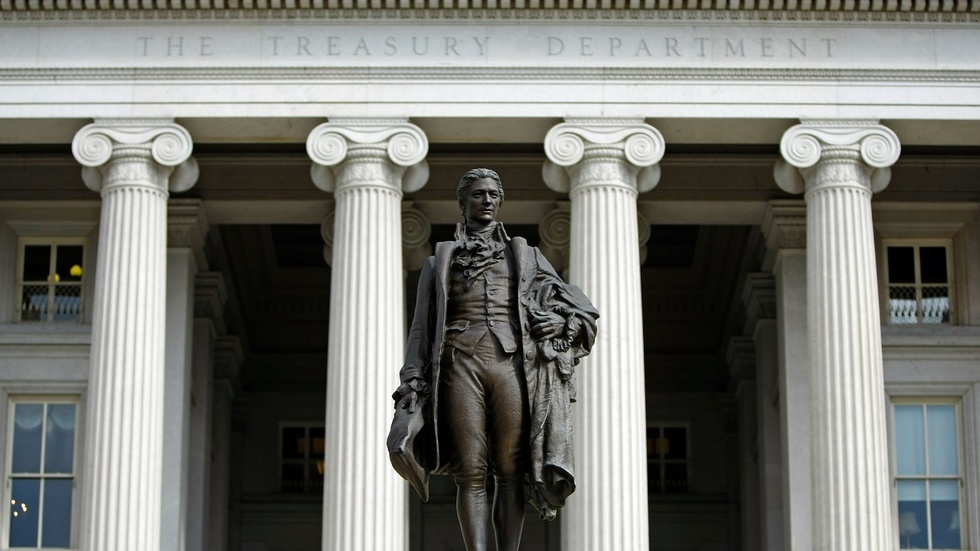 by Ron Chernow
In the first full-length biography of Alexander Hamilton in decades, Ron Chernow tells the riveting story of a man who overcame all odds to shape, inspire, and scandalize the newborn America. According to historian Joseph Ellis, Alexander Hamilton is "a robust full-length portrait, in my view the best ever written, of the most brilliant, charismatic and dangerous founder of them all."
Few figures in American history have been more hotly debated or more grossly misunderstood than Alexander Hamilton. Chernow's biography gives Hamilton his due and sets the record straight, deftly illustrating that the political and economic greatness of today's America is the result of Hamilton's countless sacrifices to champion ideas that were often wildly disputed during his time. "To repudiate his legacy," Chernow writes, "is, in many ways, to repudiate the modern world." Chernow here recounts Hamilton's turbulent life: an illegitimate, largely self-taught orphan from the Caribbean, he came out of nowhere to take America by storm, rising to become George Washington's aide-de-camp in the Continental Army, coauthoring The Federalist Papers, founding the Bank of New York, leading the Federalist Party, and becoming the first Treasury Secretary of the United States.Historians have long told the story of America's birth as the triumph of Jefferson's democratic ideals over the aristocratic intentions of Hamilton. Chernow presents an entirely different man, whose legendary ambitions were motivated not merely by self-interest but by passionate patriotism and a stubborn will to build the foundations of American prosperity and power. His is a Hamilton far more human than we've encountered before—from his shame about his birth to his fiery aspirations, from his intimate relationships with childhood friends to his titanic feuds with Jefferson, Madison, Adams, Monroe, and Burr, and from his highly public affair with Maria Reynolds to his loving marriage to his loyal wife Eliza. And never before has there been a more vivid account of Hamilton's famous and mysterious death in a duel with Aaron Burr in July of 1804.
Chernow's biography is not just a portrait of Hamilton, but the story of America's birth seen through its most central figure. At a critical time to look back to our roots, Alexander Hamilton will remind readers of the purpose of our institutions and our heritage as Americans.
Buy: Amazon
A lot of people are trying to redefine the type of man Thomas Jefferson was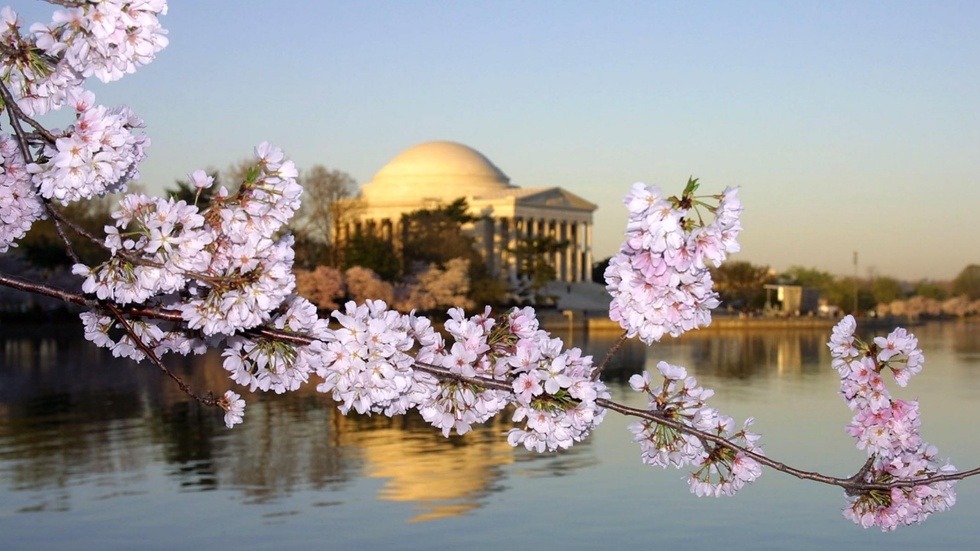 by Andrew M. Allison
Jefferson is the central figure in American history, and...he may yet prove to be the central figure in modern history. So stated noted historian Henry Steele Commager. And as the English novelist Samuel Butler once wrote, Though God cannot alter the past--historians can. His observation is especially applicable to our changing perceptions of great historical personalities, most of whom are relentlessly reinterpreted by each new generation of biographers.
There is no better example of this kind of metamorphosis than Thomas Jefferson, author of the American Declaration of Independence and third President of the United States. Since his death in 1826, he has been alternately vilified and deified by writers of varying motivations. In The Real Thomas Jefferson, by allowing Jefferson to explain his life and ideas in his own words, we have tried to ensure that his spirit, not ours, will breathe in these pages so that all who read them will become acquainted with Jefferson himself -- not another second-hand interpretation. His biography is set forth in Part I, and Part II brings together the most insightful passages from his writings, arranged by subject.
Highly acclaimed by many, including Glenn Beck of the Fox News Channel. Published by the National Center for Constitutional Studies, a nonprofit educational foundation dedicated to restoring Constitutional principles in the tradition of America's Founding Fathers. The National Center for Constitutional Studies...is doing a fine public service in educating Americans about the principles of the Constitution. -- Ronald Reagan, President of the United States
Buy: Amazon
Who did more killing, the Brits or Bill O'Reilly?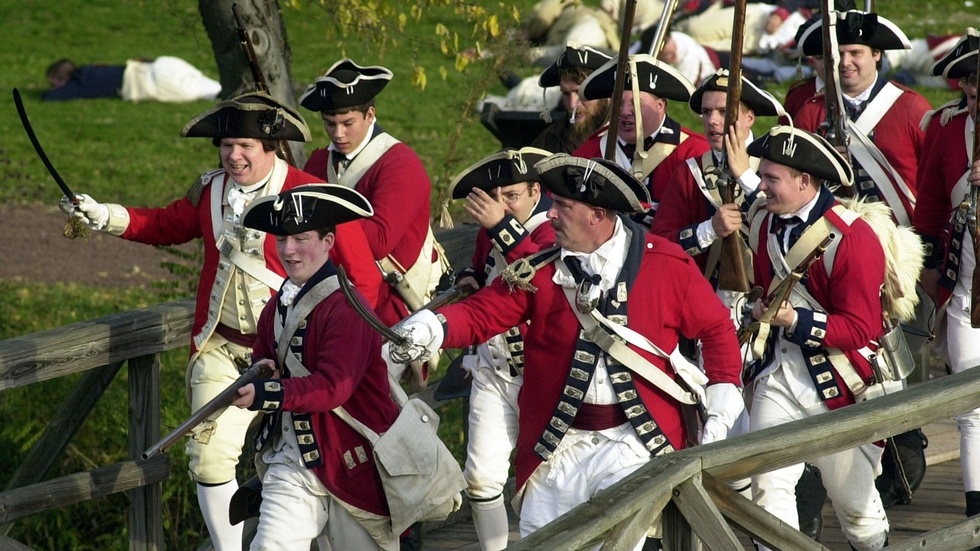 by Bill O'Reilly
The breathtaking latest installment in Bill O'Reilly and Martin Dugard's mega-bestselling Killing series transports readers to the most important era in our nation's history, the Revolutionary War. Told through the eyes of George Washington, Benjamin Franklin, Thomas Jefferson, and Great Britain's King George III, Killing England chronicles the path to independence in gripping detail, taking the reader from the battlefields of America to the royal courts of Europe. What started as protest and unrest in the colonies soon escalated to a world war with devastating casualties.
O'Reilly and Dugard recreate the war's landmark battles, including Bunker Hill, Long Island, Saratoga, and Yorktown, revealing the savagery of hand-to-hand combat and the often brutal conditions under which these brave American soldiers lived and fought. Also here is the reckless treachery of Benedict Arnold and the daring guerilla tactics of the "Swamp Fox" Frances Marion. A must read, Killing England reminds one and all how the course of history can be changed through the courage and determination of those intent on doing the impossible.
Buy: Amazon
Seek and ye shall find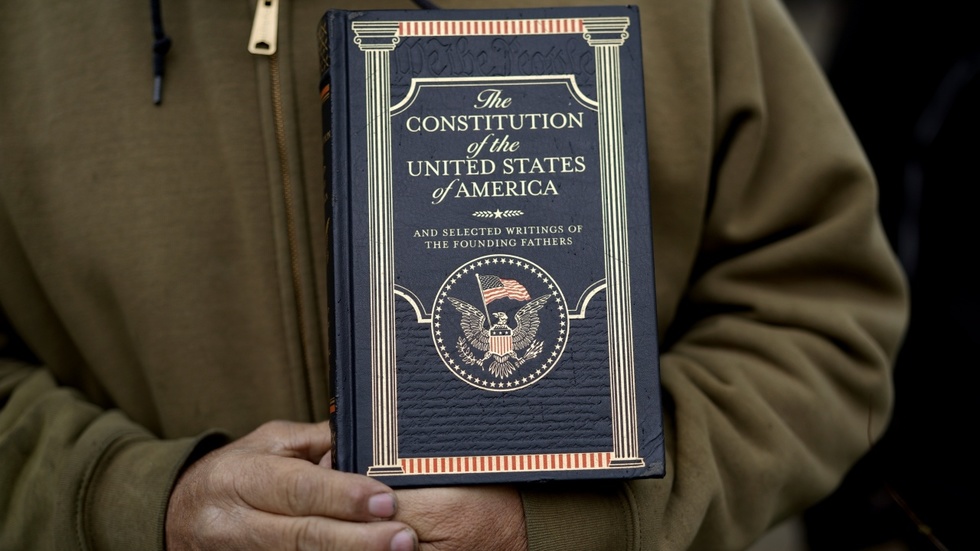 by Senator Mike Lee
In Our Lost Constitution, Senator Mike Lee tells the dramatic, little-known stories behind six of the Constitution's most indispensable provisions. He shows their rise. He shows their fall. And he makes vividly clear how nearly every abuse of federal power today is rooted in neglect of this Lost Constitution. For example:
The Origination Clause says that all bills to raise taxes must originate in the House of Representatives, but contempt for the

clause ensured the passage of Obamacare.



The Fourth Amendment protects us against unreasonable searches and seizures, but the NSA now collects our private data without a warrant.

T

he Legislative Powers Clause means that only Congress can pass laws, but unelected agencies now produce ninety-nine out of every one hundred pages of legal rules imposed on the American people.



Lee's cast of characters includes a former Ku Klux Klansman, who hijacked the Establishment Clause to strangle Catholic schools; the Chief Justice of the Supreme Court, who called the Second Amendment a fraud; and the revered president who began his first of four terms by threatening to shatter the balance of power between Congress and the president, and who began his second term by vowing to do the same to the Supreme Court.
Fortunately, the Constitution has always had its defenders. Senator Lee tells the story of how Andrew Jackson, noted for his courage in duels and politics, stood firm against the unconstitutional expansion of federal powers. He brings to life Ben Franklin's genius for compromise at a deeply divided constitutional convention. And he tells how in 2008, a couple of unlikely challengers persuaded the Supreme Court to rediscover the Second Amendment's right to keep and bear arms.
Sections of the Constitution may have been forgotten, but it's not too late to bring them back—if only we remember why we once demanded them and how we later lost them. Drawing on his experience working in all three branches of government, Senator Lee makes a bold case for resurrecting the Lost Constitution to restore and defend our fundamental liberties.
Buy: Amazon
This article originally appeared on Glenn Beck

Glenn Beck
Known for his quick wit, candid opinions and engaging personality, Glenn Beck has attracted millions of viewers and listeners throughout the United States with The Glenn Beck Program. His radio show is now heard on over 400 stations and is...
Read more