'Good Morning Texas' joins Glenn to get an inside look at Mercury Museum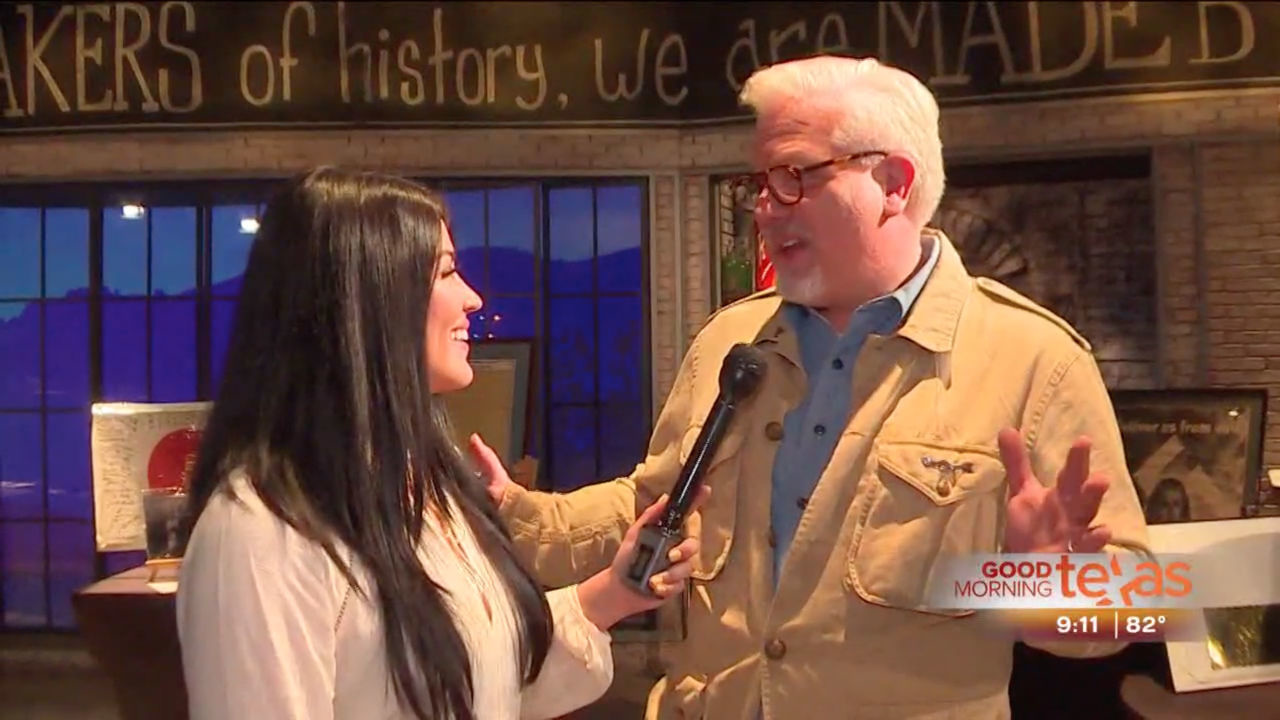 Glenn was joined by Alanna Sarabia from "Good Morning Texas" at Mercury Studios on Thursday for an exclusive look at Mercury Museum's new "Rights & Responsibilities" exhibit. Open through Father's Day, the temporary museum features artifacts from pop culture, America's founding, World Ward II and more, focusing on the rights and responsibilities America's citizens.
Get tickets and more information here.
Watch as Glenn gives a sneak peek at some of the unique artifacts on display below.
History at the Mercury Museum
Alanna Sarabia interviews Glenn Beck for "Good Morning Texas" at Mercury Studios.
This article originally appeared on Glenn Beck

Glenn Beck
Known for his quick wit, candid opinions and engaging personality, Glenn Beck has attracted millions of viewers and listeners throughout the United States with The Glenn Beck Program. His radio show is now heard on over 400 stations and is...
Read more