Pilot Who Filmed 'Tic Tac' UFO Speaks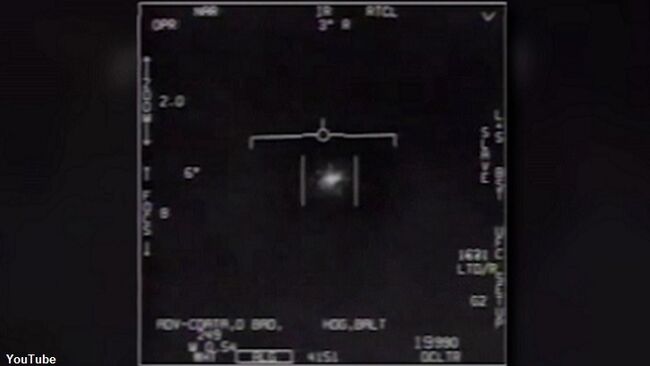 The Navy pilot who filmed the much-discussed 'Tic Tac' UFO video has broken his silence about the intriguing encounter. In a lengthy and richly detailed interview with The Intelligencer, Chad Underwood revisited the 2004 flight in which the infrared camera on the F/A-18 Super Hornet that he was piloting captured a strange unidentified object in the sky. Since the tantalizing video was released to the public in 2017, the nature of the mysterious anomaly has been the subject of considerable speculation in both UFO circles as well as the mainstream media.
While that has been unfolding, Underwood has kept quiet about the experience, he said, in order to avoid being "attached to the 'little green men' crazies that are out there." But with the two year anniversary of the video finally being seen by the world, it would seem that his reticence has rescinded and, in turn, the pilot has provided some remarkable new insight into the event. For starters and on a somewhat lighter note, Underwood revealed that he is responsible for the unique name that has been attached to the anomaly. "The term 'Tic Tac,' he said, "I actually coined that."
More from Underwood's interview at the Coast to Coast AM website.

Coast to Coast AM with George Noory
Want to know more about Coast to Coast AM? Get his official bio, social pages & articles on iHeartRadio!
Read more