Video: New Exhibition Showcases 150 Years of Stonehenge 'Family Photos'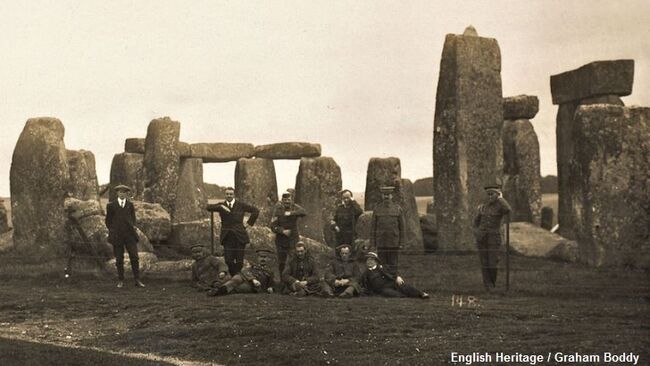 A fascinating new exhibition at Stonehenge showcases photographs taken at the famed site by families visiting the location from as far back as 1875. Dubbed 'Your Stonehenge,' the project was reportedly the brainchild of English Heritage, the organization which manages historic British sites and has overseen the mysterious monument for the last century. In recognition of that milestone, the group asked people to submit pictures from when their families had visited the site and, in turn, received over 1,000 photos.
A team of historians subsequently curated the collection and parsed it down to 148 images which are now on display at the Stonehenge Visitor Center. The oldest photo dates back to 1875 and features a couple in a horse-drawn carriage in front of the monument. Perhaps the most remarkable aspect of the older images is simply how accessible the site had once been in the past as several photographs show visitors sitting on the rocks and generally having free reign to explore the monument as they saw fit. This is a stark contrast to how the location is roped off to the public today and touching the rocks is largely forbidden.
See some of the photos from the exhibition at the Coast to Coast AM website.

Coast to Coast AM with George Noory
Want to know more about Coast to Coast AM? Get his official bio, social pages & articles on iHeartRadio!
Read more