British Man Faces Down Creepy Clown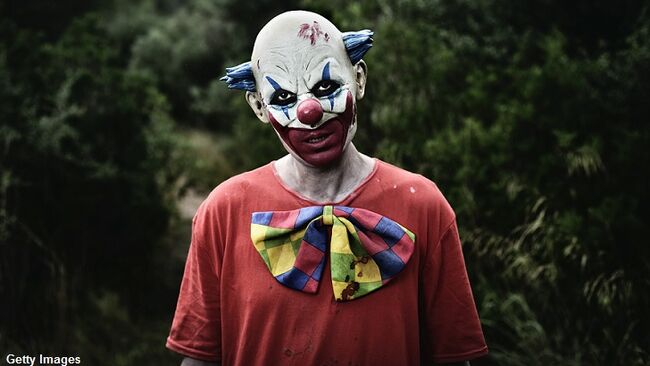 A man in England got quite the fright this past weekend when he was forced to confront a creepy clown that had emerged from a forest chasing some children. According to a local media report, the bizarre incident took place on Sunday as Jonathan Wood was bicycling through a wooded area in the town of Sandhurst. In what was undoubtedly an unsettling experience, the cyclist was suddenly besieged by a group of terrified kids who claimed that they were being pursued by a clown.
"Help, help, help, we are being chased by a clown," Wood recalled the children saying, observing that "they seemed genuinely freaked out." His initial confusion was soon compounded when he looked over at the woods and saw the haunting harlequin in question. "He had a white face," Wood told an area newspaper, "and was fully decked out in his clown mask." Making matters all the more unusual, the man and the clown found themselves in something of a face-off.
Find out how the showdown came to an end at the Coast to Coast AM website.

Coast to Coast AM with George Noory
Want to know more about Coast to Coast AM? Get his official bio, social pages & articles on iHeartRadio!
Read more