British Boxing Legend Backs Flat Earth Theory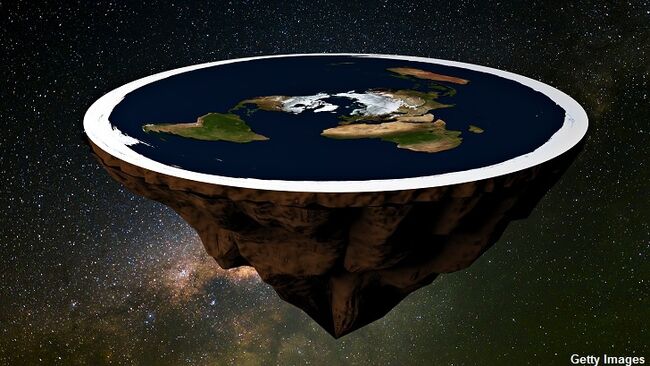 A boxing legend in England is the latest athlete to throw their support behind the controversial Flat Earth theory. Former multi-time world champion Carl Froch reportedly declared to a British media outlet that "the Earth is flat, 100%." His reasoning for this surprising stance is that, in his opinion, "there's no proof of the Earth's curvature." In response to those who say that images of the Earth from space confirm that the planet is round, Froch argues that those photos are a hoax.
"This fake space agency, NASA, uses CGI images and every one is different," the retired super-middleweight mused, "I'm looking at them thinking, 'Hang on a minute, they're like cartoons.'" He went on to allege that space entrepreneurs like Elon Musk are part of a cabal of elite power brokers intent on keeping the true shape of the planet from the public. As for what might convince him that the Earth is round, Froch says that only a trip to space would settle the matter in his mind, since then he could "see the Earth's curvature."
More on this bizarre story at the Coast to Coast AM website.

Coast to Coast AM with George Noory
Want to know more about Coast to Coast AM? Get his official bio, social pages & articles on iHeartRadio!
Read more