Nigerian President Denies Being an Imposter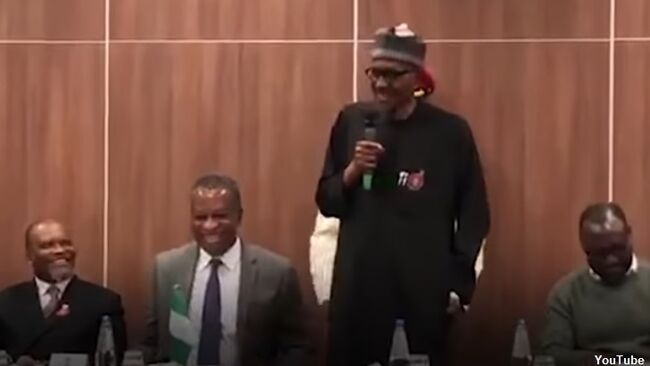 In a story that manages to make American politics actually look pretty normal, the president of Nigeria has assured residents of the country that he was not secretly replaced by a doppelganger impersonating him. Muhammadu Buhari reportedly made the remarks over the weekend in response to a bizarre conspiracy theory that has been circulating on social media in Nigeria for the last year or so. Following a stint in a British hospital in 2017, rumors began to spread online that Buhari had actually died and Sudanese lookalike had been inserted in his place.
Speaking to a group of Nigerians at an event in Poland, the beleaguered leader saw fit to finally address these claims, much to the amusement of his colleagues in attendance. "It's the real me, I assure you," Buhari declared, "I will soon celebrate my 76th birthday and I will still go strong." He also expressed sympathy for his Vice President, who had purportedly been pestered by ambitious politicians hoping to take his job since they believed the stories about Buhari's untimely demise.
More on this strange story at the Coast to Coast AM website.


Coast to Coast AM with George Noory
Want to know more about Coast to Coast AM? Get his official bio, social pages & articles on iHeartRadio!
Read more