Listen: Mysterious Hum Recorded in Sweden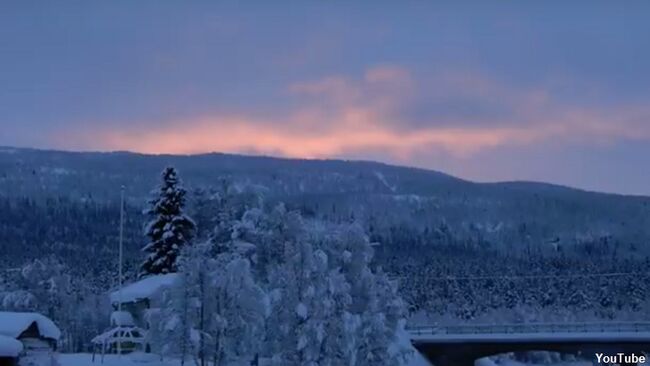 A puzzling piece for footage from Sweden features a mysterious humming sound that was said to have reverberated through the air for an astounding 45 minutes. The eerie scene was filmed by a man named Rene Krupinksi back in December, but only recently caught the attention of paranormal enthusiasts online. According to the bewildered witness, he noticed the odd sound while in northern Sweden at what looks to be a snow-covered mountaintop.
In Krupinski's description of the event, he says that the humming noise was constant and seemed to almost vibrate the air. Although he expressed certainty that the hum was coming from the sky, Krupinski conceded that he couldn't quite determine from which direction it was emanating as it appeared to be coming from every direction. He also noted that he has visited the location before and that it is "usually a very quiet place," what made the odd hum all the more mystifying. Eventually, after nearly an hour, he says, the noise dissipated as if it had "moved somewhere else."
You can learn more about this odd story and hear Krupinski's recording of the sound at the Coast to Coast AM website.


Coast to Coast AM with George Noory
Want to know more about Coast to Coast AM? Get his official bio, social pages & articles on iHeartRadio!
Read more