Eerie Nursery Rhyme Recording Torments Woman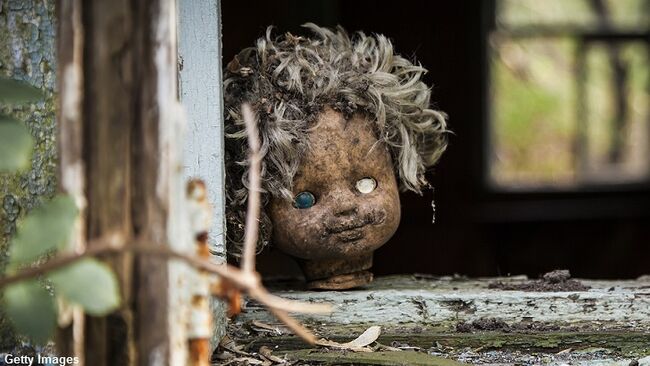 A woman in England is finally resting easy after enduring a bizarre, year-long ordeal in which she kept hearing an eerie recording of a nursery rhyme coming from outside her home. The strangeness reportedly began last September when Alice Randle was roused from her sleep in the middle of the night by the unsettling sound of a child reciting "It's Raining, It's Pouring." The unnerving incident quickly became a living nightmare for her as she started hearing the recording on an almost nightly basis and, sometimes, it played continually for hours on end.
Understandably, the spooky nature of the song and the frequency with which Randle heard it left her extremely uneasy. "It's very haunting," she lamented, "people have said it's like something out of Freddie Krueger." Surprisingly, Randle first tried to just ignore the recurring rhyme recording, but finally grew fed up a few months ago when it seemed like it was playing even more often than it had in the past. As such, she became emboldened to get to the bottom of the mystery and silence the sound once and for all.
However attempts to track down the source of the recording initially proved to be futile until she reported the issue to her town council. Although bewildered by the weird nature of her complaint, they told her to call them the next time she heard it and they would investigate. After a few failed tries in which the council's rapid-response team got to her home after the recording had finished, they finally were successful in tracking down its origin to a nearby warehouse.
Find out why the facility was playing the creepy recording at the Coast to Coast AM website.


Coast to Coast AM with George Noory
Want to know more about Coast to Coast AM? Get his official bio, social pages & articles on iHeartRadio!
Read more