Watch: Ogopogo Caught on Film?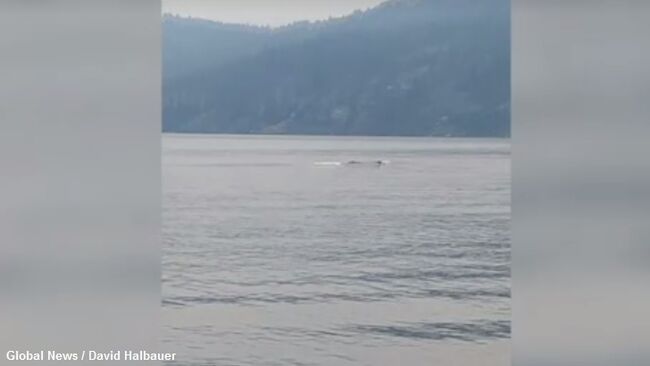 Ogopogo, a legendary creature often called the Canadian Loch Ness Monster, may have been briefly caught on film by an astounded beachgoer. David Halbauer told Canada's Global News that he was visiting British Columbia's Okanagan Lake last week with his family when their otherwise routine trip turned into something truly wondrous. According to him, the group's collective jaws dropped when they noticed a strange creature that resembled a large snake appear around 300 feet from shore.
Halbauer estimated that the oddity in Okanagan Lake looked to be about 40 to 50 feet long with a rather thick body. Reflecting on the creature's considerable girth, he mused "I don't think I could put my arms around it." During the two-minute-long sighting, Halbauer said, the monster appeared to be swimming along in the lake as it undulated in a manner where parts of the anomaly would emerge and then disappear before popping up again a few feet away.
"When you're sitting on the beach on a sunny day, you don't expect to see a dinosaur coming out of the water," he marveled. Despite his astonishment, Halbauer was quick-witted enough to grab his cell phone to record the stunning sight. You can see the footage and find out more about this story at the Coast to Coast AM website.

Coast to Coast AM with George Noory
Want to know more about Coast to Coast AM? Get his official bio, social pages & articles on iHeartRadio!
Read more