North Carolina UFO Gets 'Deflated'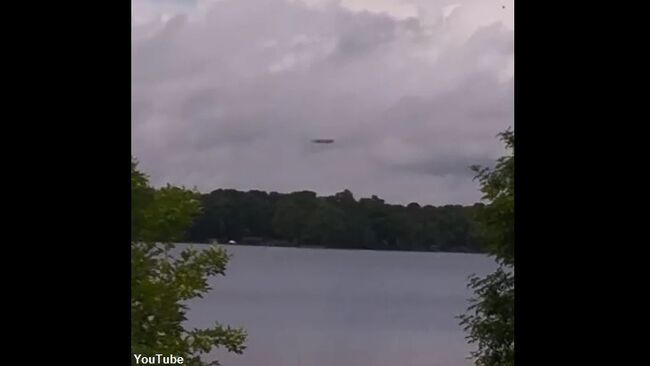 The mystery surrounding a UFO video that went viral this week has been solved and it turns out that the 'flying saucer' was actually a rather iconic denizen of the skies: the Goodyear Blimp. The strange footage, which was captured near North Carolina's Lake Norman, spawned headlines over the course of the last few days. Fortunately, it would seem that all of the attention afforded to the months-old video caught the attention of Goodyear, which stepped forward to lay claim to the craft.
"We don't want to get in the way of a good story, but that's definitely us," the company stated via the blimp's official Twitter account. Pressed for more details, they went on to explain that their Wingfoot One craft had been in the vicinity at the time that the video was filmed and "so we have every reason to believe" that they were inadvertently behind the flying saucer sighting. Goodyear went on to assure the world that "we're not aliens, but we do come in peace."
More on this odd story at the Coast to Coast AM website.


Coast to Coast AM with George Noory
Want to know more about Coast to Coast AM? Get his official bio, social pages & articles on iHeartRadio!
Read more